Congresses and Conventions
Sharing knowledge, discussing, increasing, and combining our skills, summoning participants, researchers, and speakers from all over the world: these are the starting points for organizing an effective Congress that can be renewed over time.
Product launches and Kick-Offs are extremely important events for sharing corporate projects, both for the professionals and for their customers. We believe in some fundamental aspects of our work: the precision in defining all work sessions, proposing ad hoc "friendly" ways that allow interaction in the team, and creating an atmosphere of consensus and trust.  The institutional convention is an emotional and experiential "moment". The whole company gathers to see the past to plan the future with the stimuli that they can receive from the present.
FeelFine supports its Clients in all the phases with passion and creativity, by paying special attention to communication aimed at all the participants involved.

The yearly or biennial appointment, be it corporate or scientific, represents a "continuous" moment in time that needs to maintain the attention from the current participants and involve new ones.
The contents and the means to communicate them, in conjunction with the choice of the right place and its geographic location, constantly commit us to get new updates in terms of technology and means of communication, for an increasingly demanding and varied audience.

Such aspects as comfort, technology, and socialization are fundamental, from the stage lights to the event direction, from the technical assistance to all the necessary back-up equipment, from the location to the scene and its background, and again, pre-event back office to a clear program communication, from an efficient welcoming on-site to the WOW effect in social moments… the list is long, and we would prefer not to bore you.

We like to be fast, but only after planning together with our clients the best solution for their event. Some things happened in the past which stopped our actions, but not our ideas. Even in those moments, we shared complexity and planning with our clients, and this is how we roll: speed of action, switching, adapting our being in a creative and flexible way. In our opinion, this too is evolution.

We like to be alongside our customers from the Concept phase to the proposal of an Endorser, from the creation of formats and experimental projects. We also like to share agencies with other partner companies working in a team, to achieve a long-term goal.
Sharing is the value on which we build our cooperation.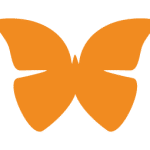 Let us organize together
your

next convention
Please send us the required data, share your ideas, and build your successful event together with us.