It is important that we urge the involved personnel to take part in our meetings in a proactive way, to communicate in an effective way and to share their professional experiences.  In order to reach these targets, we come up with the most functional technical setup, we design a moving scene, we look for locations which can represent the Client's style, brand, history, reputation, everything in accordance with the principles of environmental sustainability.

Our multiannual experience, together with our knowledge of the rules concerning the designing and managing of successful events, allowed us to always obtain the clients' complete satisfaction. "Feel fine" is not only our name, but it is also an objective; we want our clients to feel fine, because our skills and their satisfaction are the foundations on which we build our next collaboration.

Our knowledge and our continuous updates in any field constitute our immaterial wealth, in conjunction with an unrelenting search for excellent solutions finalized at the best and most cost-effective results. Any event can be a success! How? By taking care of its every aspect, every possible alternative, to achieve a true 3D vision.

Direct and fluid communication allows us to proceed towards our common goal, therefore it is paramount to keep an elastic mindset, and to collaborate with a network  of professionals from all around the world. They allow us to operate with flexibility on every single service and solve any "last minute" need.

We work to guarantee a continuous communication with our clients, and to assist them in every phase of their project. Together we coordinate the technical aspects, the digital communication, but, first, we create new "configurations", in order to give our clients a new context, in which they can build new relations and acquire new professional contacts.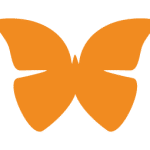 Shall we organize
your

next meeting together?
Please send us the required data, share your ideas, and build your successful event together with us.