Any goal that you reach should be celebrated, any change in the company should be understood, the skill to contain and solve difficult problems should be appreciated, and all professionals should gather to get stronger.
A team is built through professional and emotional experiences. This moves us whenever we must organize journeys which give people a new vision of the world, when we must create team buildings which allow us to face complex topics towards moving and passionate methods.

Our mission is to make every journey, with every plan, safe and memorable. Our passionate profession is to create new and moving experiences for an increasingly demanding audience.

We have our own style, and we project, together with our Clients, every single activity, from a journey to a one-day trip, to team-building activities. The "Exploded view" of the project allows us to visualize every detail, share and keep in check every part of our job.

The elasticity and the in-depth study of our destination allow us to satisfy any request and demand, including those which may arrive "on site". Such requests might be a sudden change of flight number, a request to organize a regatta or a desert tour in a hot-air balloon, or to look for alternative means of transportation among the Norwegian fjords.
Back-up solutions are never enough!

At Feelfine we support our Clients before their departure, by providing them with all updated and detailed information on their destination and their journey plan, via infographic tools and APPs.
After they get back home, Feelfine will ask for a feedback and to complete the experience with a multimedia "Travel journal", that the clients might use when meeting their collaborators.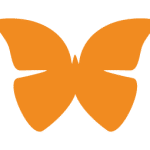 Let us organize together
your

incentive journey, shall we?
Please send us the required data, share your ideas, and build your successful event together with us.