FeelFine experiments and transmits in an innovative way the "voice" of the Client with new ways and styles of communication. We are aware that each EVENT has a unique, strong and "first time right" character; for this reason, we work to make the whole process a continuous productive and dynamic exchange.
The study of a briefing, the creativity, the vision and the technical skills, the network of professionals and artists created and always in progress by FeelFine, are some of the peculiarities that make the difference.
We like to think of new scenography and not just locations; new communication languages, new sensory experiences which are not just limited to Food & Beverage.

Knowledge of the area is important, along with a year-long collaboration with experienced partners in the various destinations and locations. Continuously updating the methods of realization of the events, of the installations and of the places that act as settings in a sector that is always on the move.
This allows us to provide our customers with creative and unforgettable projects in full guarantee of the feasibility of the various phases that we came up with.

During the briefing with our Clients, in which various figures of the agency are involved -from creatives to technicians- in order to immediately have a common overview, we enter into the details of "where", "how" events have been done so far, on "who is communicating to whom", and finally "with what objective and when" ?
In recent years we have learned how unpredictable the industry is, and the world that revolves around it is constantly transforming itself. This requires skills and technical tests, in order to maintain a fundamental element that makes all the events stand out: THE EMOTION!

A fundamental characteristic of our "vision" and creativity is the development of the projects which came up during the briefing and brainstorming sessions carried out in the agency.
The responses received during the briefing help us build up the schedule of the project. Thanks to this modus operandi, we obtain design structures that we can immediately feed back to the customer; this is how we avoid long waiting times.
Each modification, refinement and implementation of the multiple actions that occur before, during and after the event, will be faster and above all consistent with the Client's wishes.

We like to support the Client, first by building a project consistent with the corporate philosophy and its communication during the event, with the memorable experience of all the participants who, afterwards, represent the company's history and its results. Thanks to its communication skills they always contribute with new vision and knowledge.
The support is reciprocal because it gives us creative material, solutions, and new perspectives.
Sharing is the value on which we build our cooperation.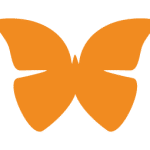 Let us organize
your

event together
Please send us the required data, share your ideas, and build your successful event together with us.